WHY THEY'RE NEEDED
We can expect far more days over 90 degrees Fahrenheit than a few decades ago1. Black roofs can get up to 170 degrees on a hot day affecting everyone who lives under them2.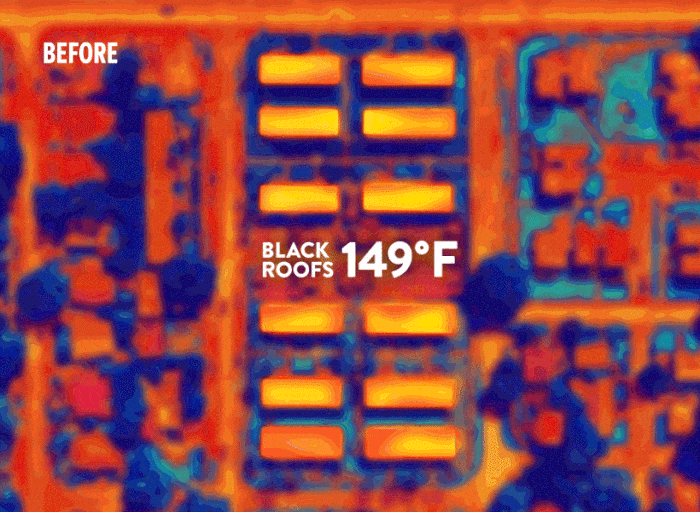 HOW THEY WORK
Painting roofs with a special reflective white paint reduces the absorption of solar radiation while lowering the internal temperature of buildings. This Mule-Hide white roof coating can reflect 85% of sunlight3, lowering surface temperatures by up to 50 degrees4. It can also help reduce the need for AC and lower cooling costs as well5.
Dramatization, not to scale.
THE PROGRAM
To draw attention to the cooling benefits of using these reflective paints, we've created the world's first out-of-home advertising campaign that no one can see but everyone can feel. Each roof was painted with a different message to raise awareness around the benefits of these reflective roofs. In this program, over 36,000 sq.ft. of roofs were painted – the equivalent of 90 average-sized billboards, helping cool down 96 apartments.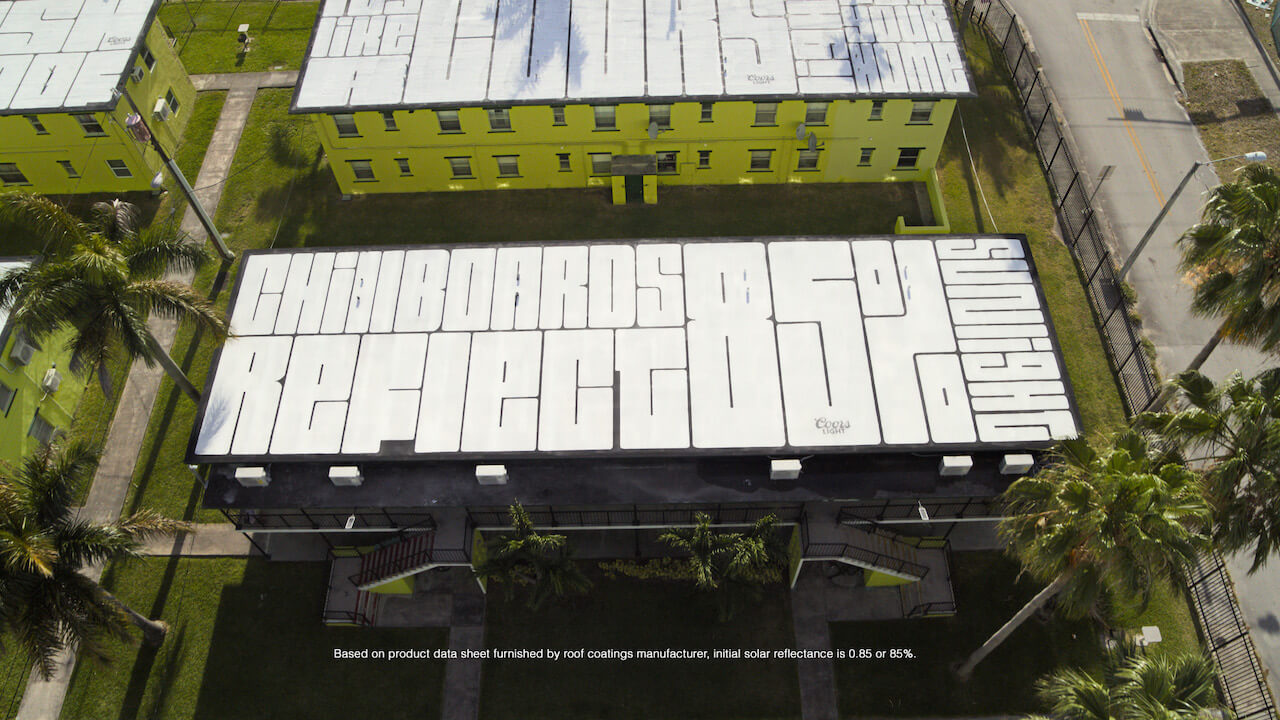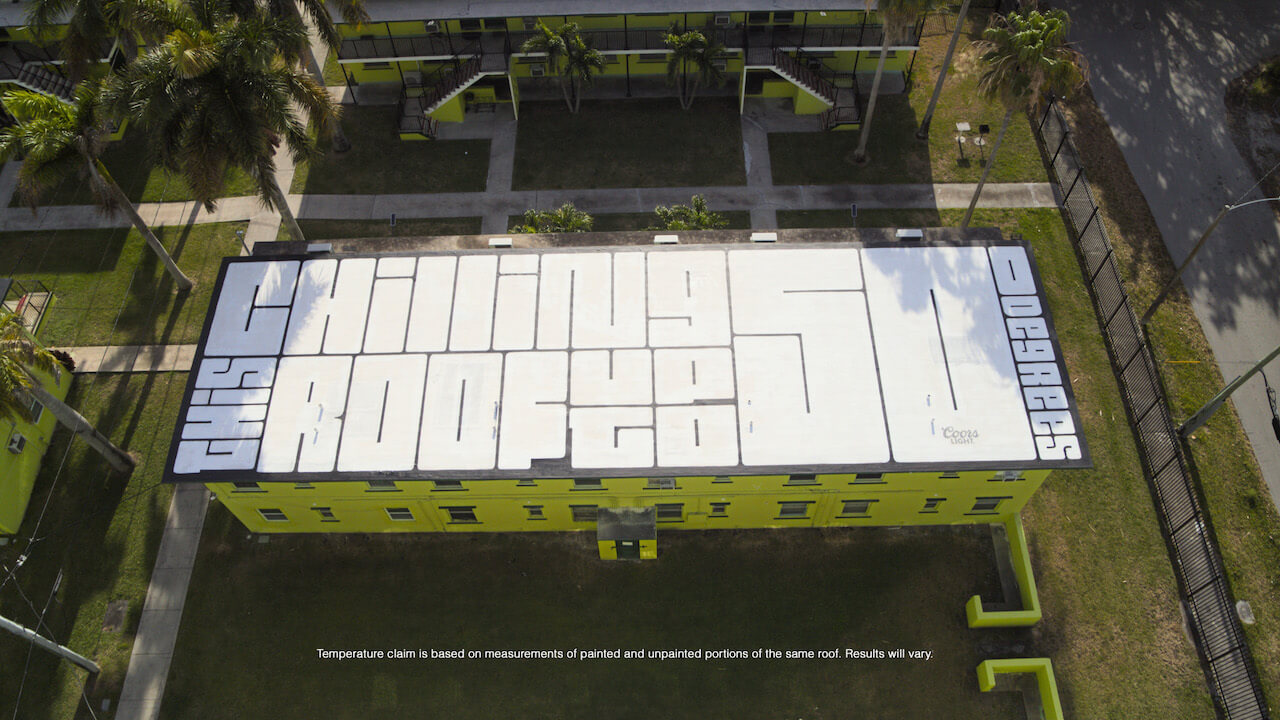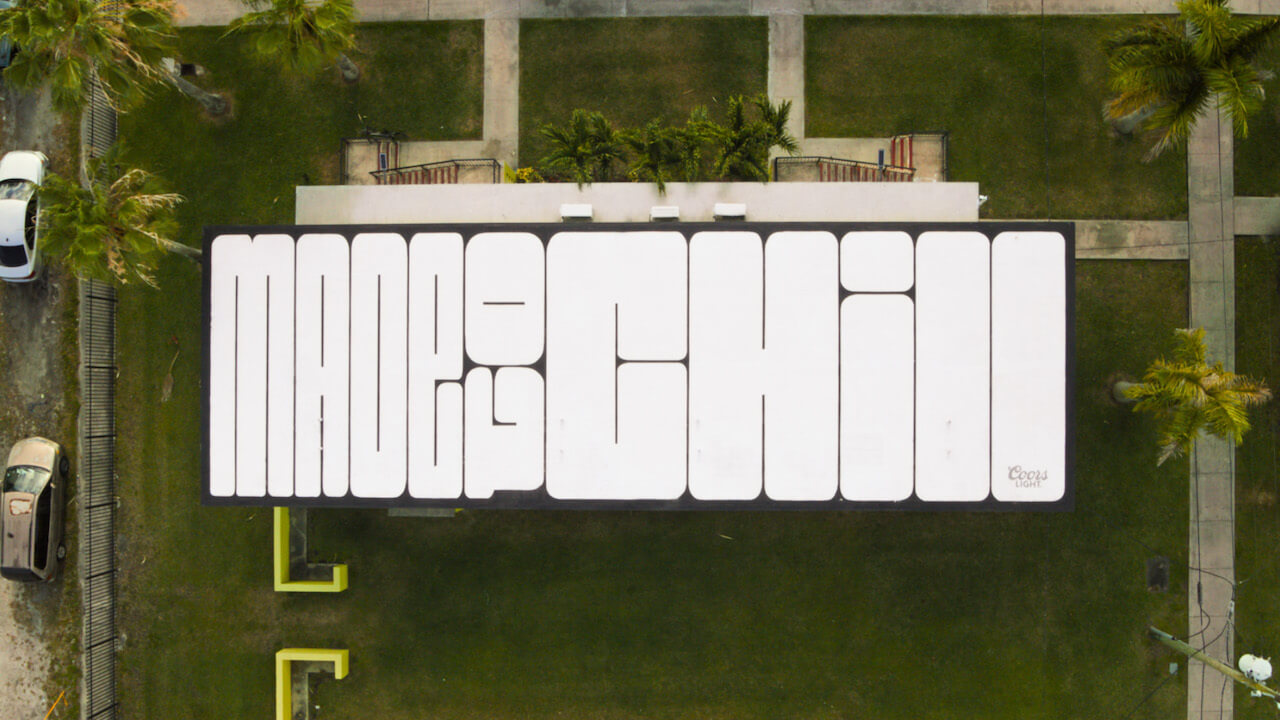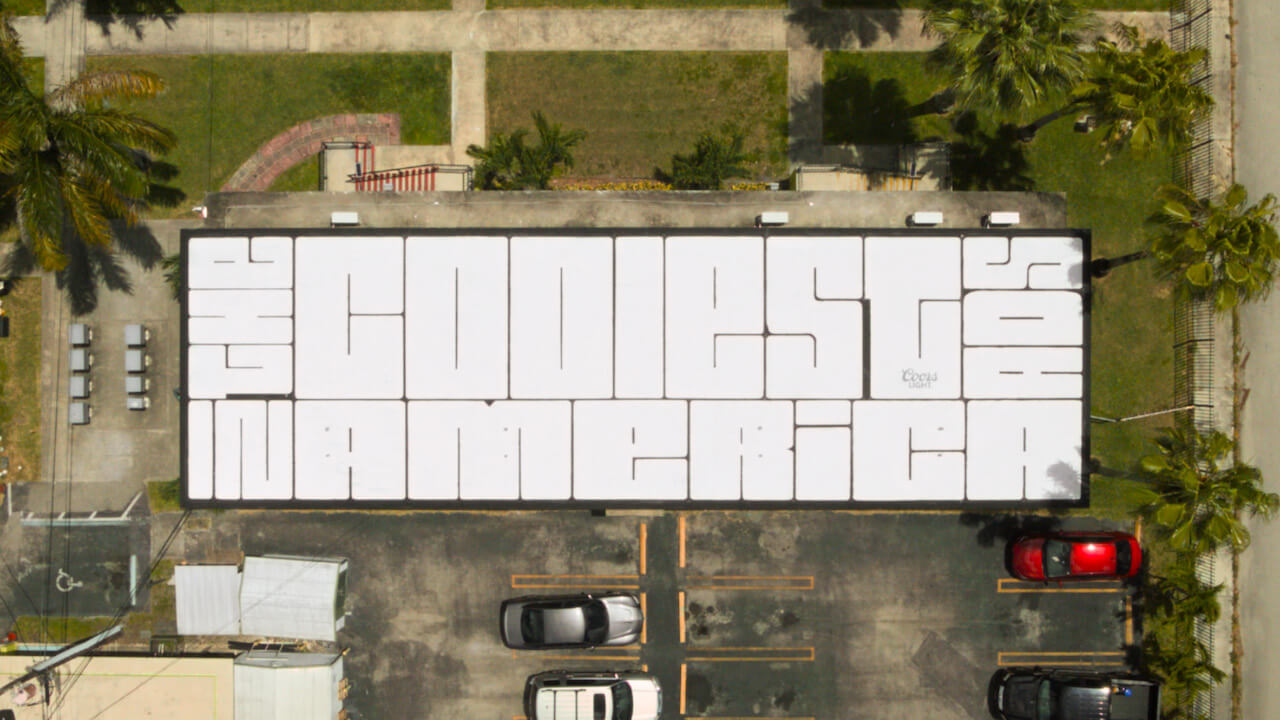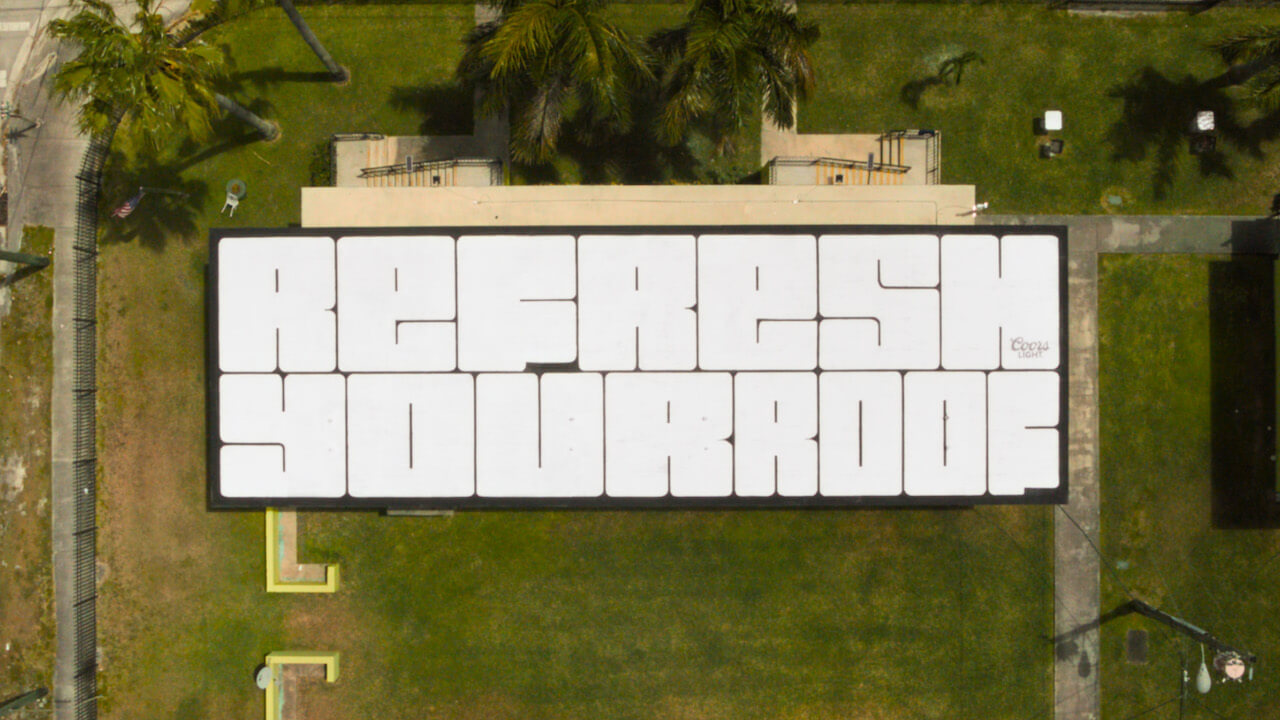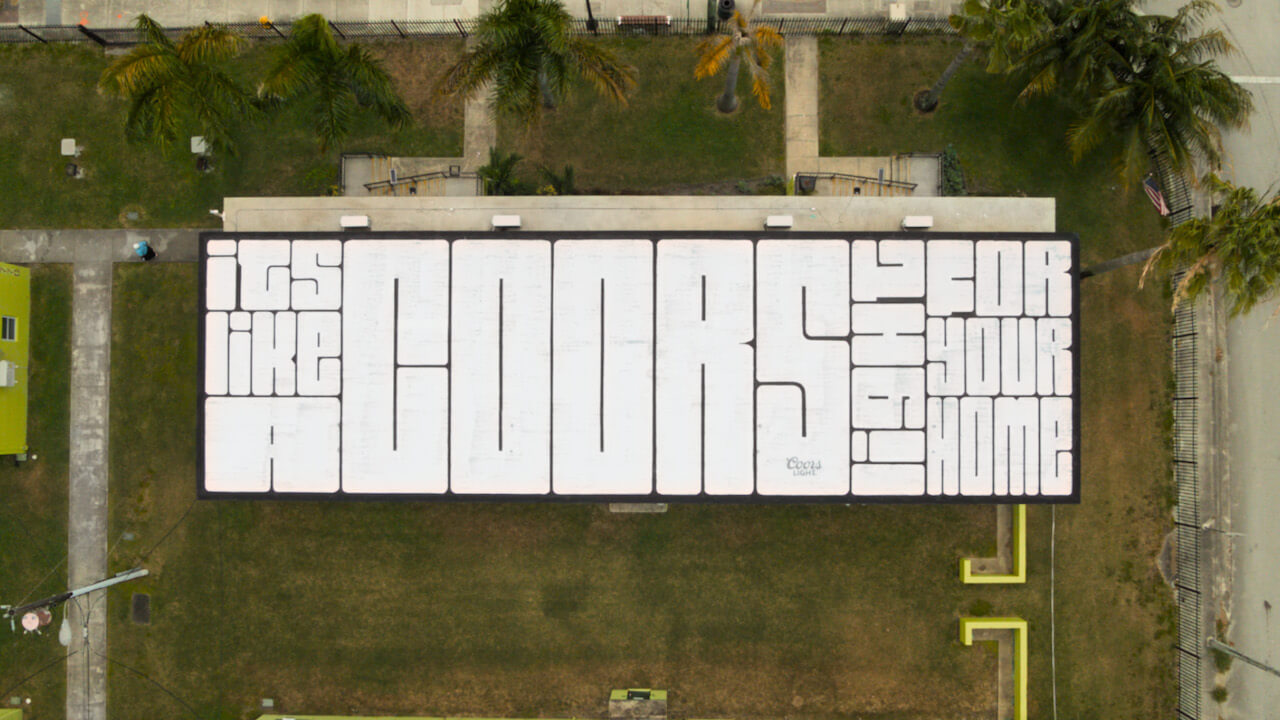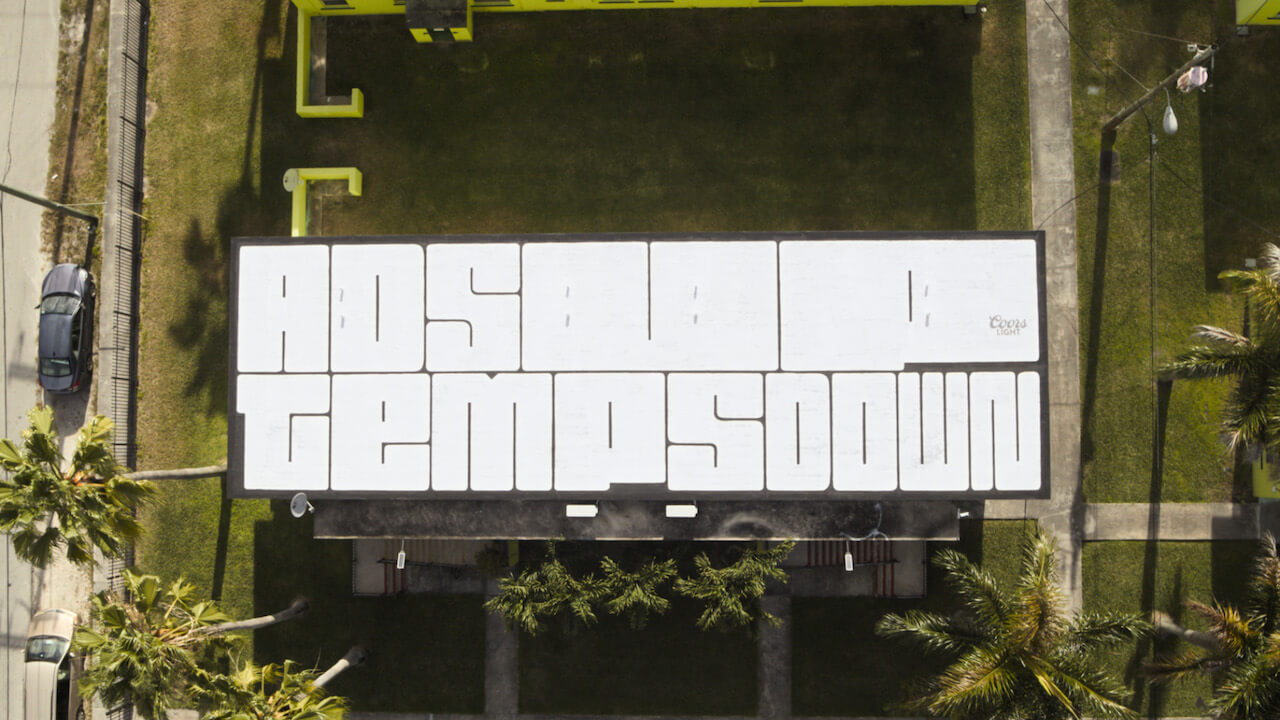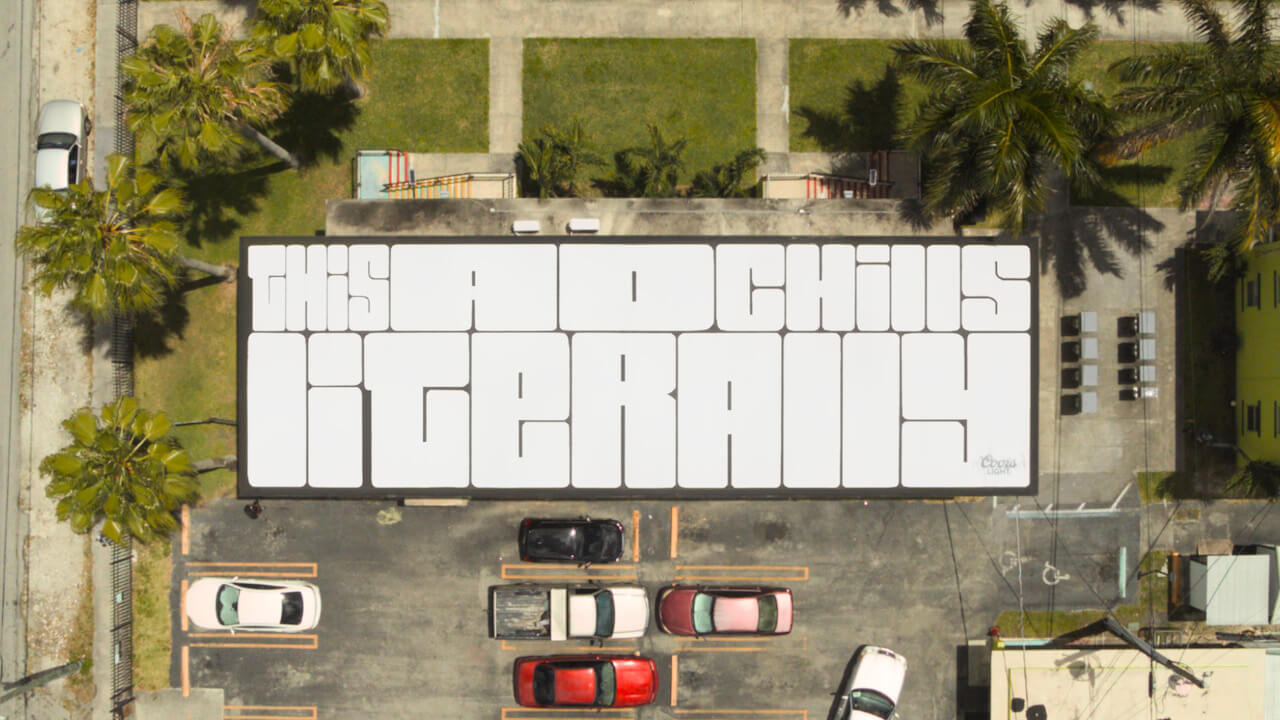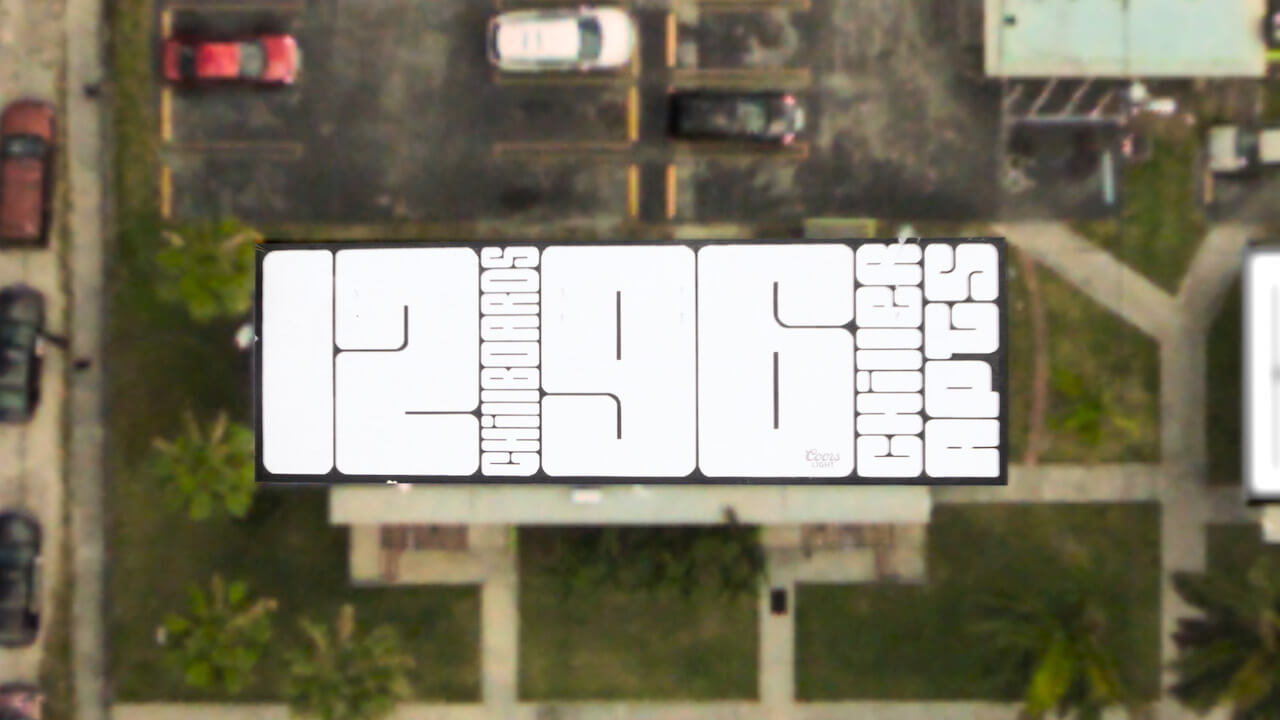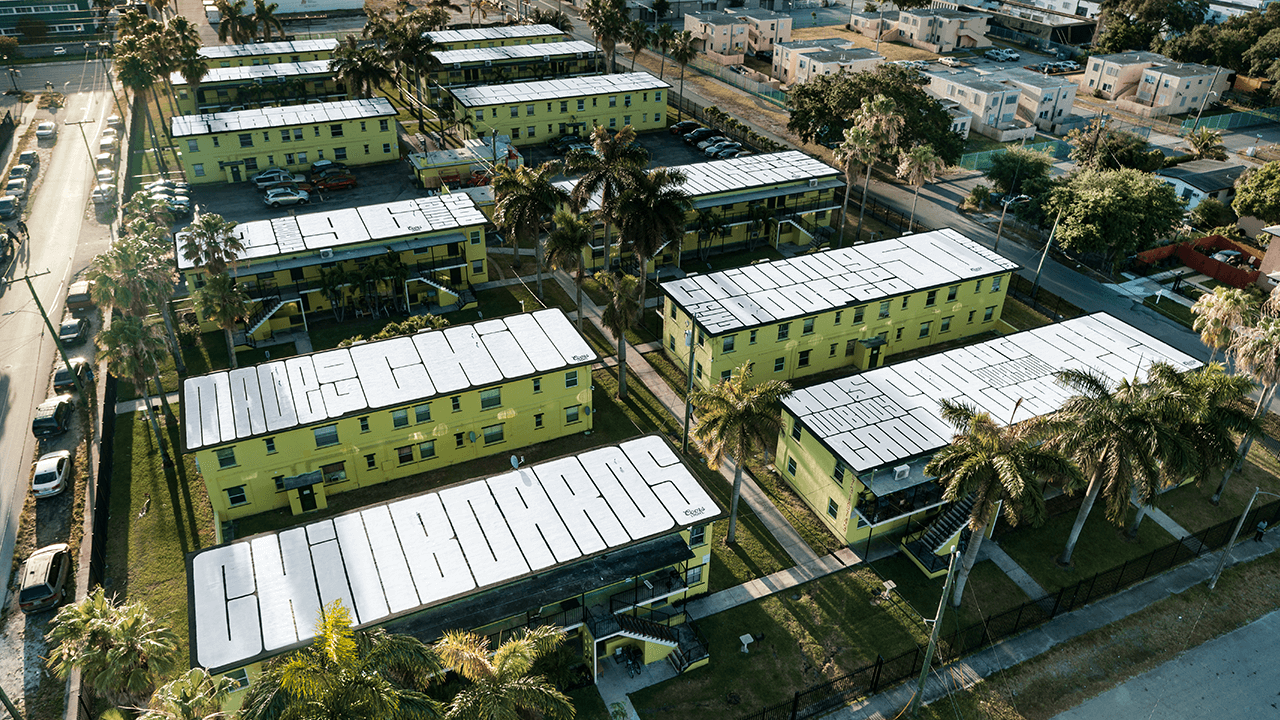 THE CHILLBOARDS
Working with artist Andaluz, we developed a dynamic typeface that covers 95% of the surface area to maximize the cooling properties of these Chillboards. Below you'll find our open-sourced templates and typeface for this program.
CONTINUING CHILL
Thank you for your interest, but the paint giveaway* is now over.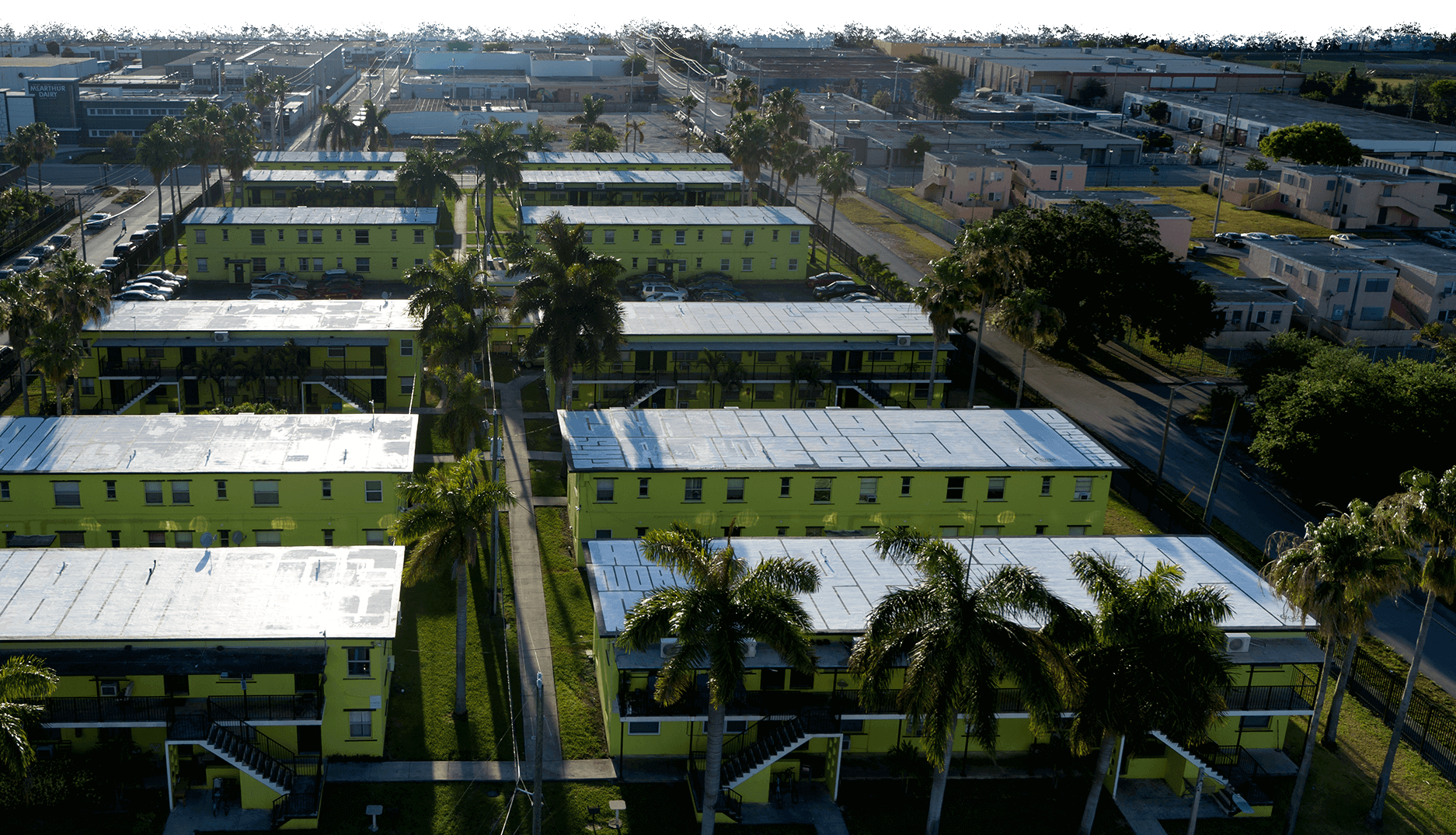 *NO PURCHASE NECESSARY. Limited quantity available; only while supplies last. Promotion begins at or about 12:00 PM CT on 5/5/22 and ends at 11:59:59 PM CT on 5/12/22, or after all gifts are awarded. Open only to residents of the 50 US/DC, who are 21 years or older. Click Here for Terms and Conditions, including how to enter, gift details, and restrictions. Void where prohibited. Msg&data rates may apply. A total of 1,000 gifts will be awarded. Each gift is awarded as $80.
1https://agupubs.onlinelibrary.wiley.com/doi/10.1029/2021EF002016
2https://folk.ntnu.no/skoge/prost/proceedings/aiche-2008/data/papers/P137237.pdf
3https://www.mulehide.com/en-us/Roofing-Products/p/A300Finish-
Based on product data sheet furnished by paint manufacturer, initial solar reflectance is 0.85 or 85%.
4Temperature claim is based on measurements of painted and unpainted portions of the same roof. This was not a scientific experiment and no other controls were put in place. Results will vary.
5Individual cooling and energy savings results vary based on a variety of factors, such as climate, building type, condition of roof, insulation, and current energy rates.